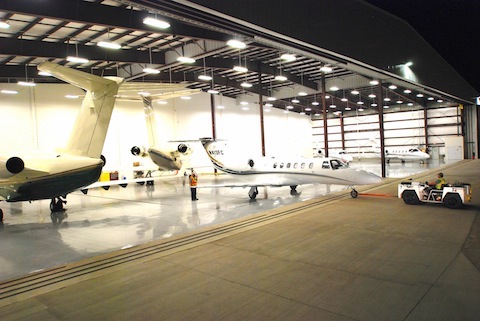 We've got you covered!
Texas Jet operates 23 hangars totaling more than 450,000 square feet and housing the aircraft of Fort Worth's top companies. Parking space is always available on our huge, concrete ramp. Hangar space for transient aircraft is normally available. Call ahead for hangar space at (817) 624-8438 or email customerservice@texasjet.com.
Crew Lounge: Cinema
Our big screen, HDTV, Surround Sound theater in Cinema is guaranteed to entertain you. Or settle back in one of our recliners, read or just take it easy.